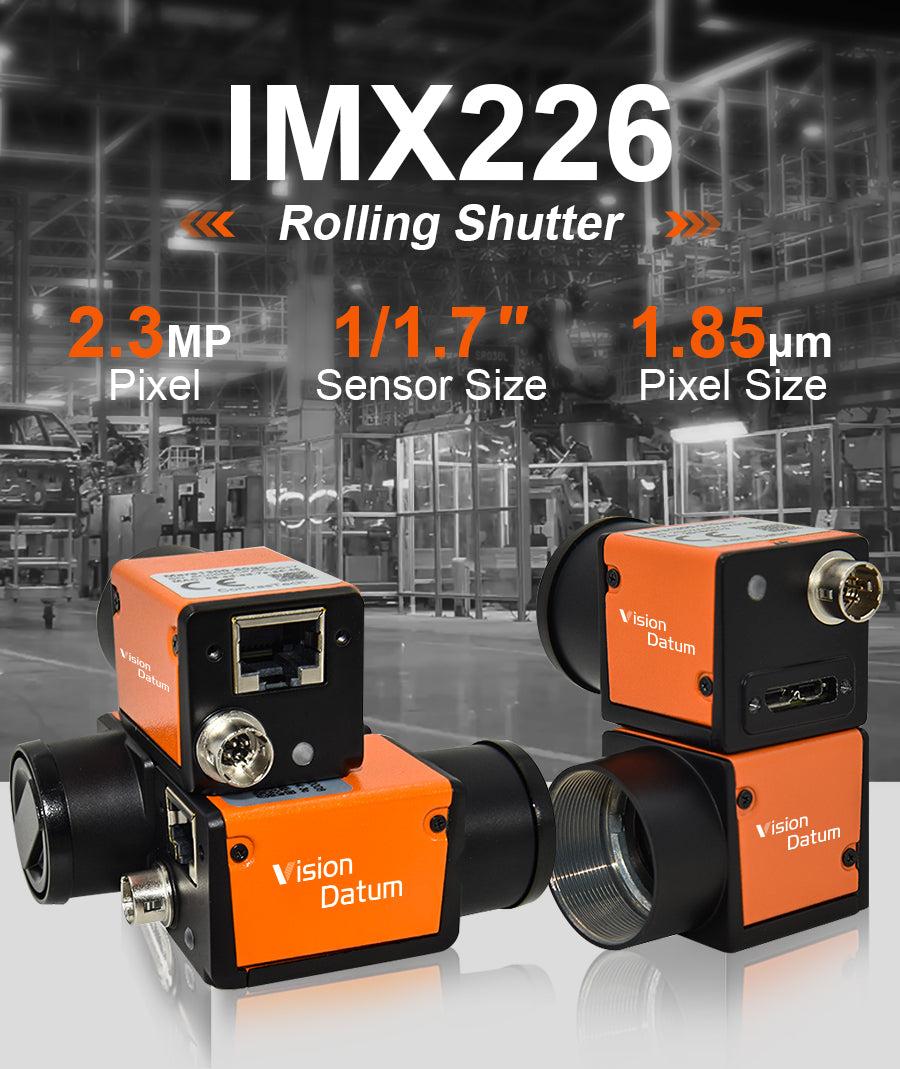 Industrial cameras with resolutions from 300,000 pixels to 150,000,000 pixels, high-quality sensors,long transmission distance, black and white, or color can be selected according to your requirements, all equipped with progressive scan and global exposure technology.
Product Description:
This camera use sony IMX226 sensor and have high-performance 12 million pixel rolling shutter camera capable of capturing images at 30 frames per second (fps). With a USB 3.0 interface, it features plug-and-play capability, ensuring seamless integration into a range of machine vision systems. It compatible with USB3 Vision Protocol and GenlCam Standard, enabling easy integration with third-party software based on these protocols and standards. It also supports both Windows and Linux operating systems, providing maximum flexibility for users. Additionally, the IMX226 boasts a 64 MB local memory for efficient burst transmission and retransmission of images. This robust and reliable camera is an excellent choice for a wide range of machine vision applications.
Camera Parameters:
Model:MARS4072S-30UC/MARS4072S-30UM
Sensor:IMX226
Shutter:Rolling Shutter
Sensor Size:1/1.7"
Sensor Type:CMOS
Resolution:4000 px x 3000 px
Pixel size:1.85 μm x 1.85 μm
Frame Rate:30 fps
Mono/Color:Color and Mono
Camera Lens Mount:C-mount(CS-Mount can be customized)
Operating System:Windows,Linux
Package List:
1 x Industrial Camera (No Include Lens)
1 x I/O Cable
1 x standard Date Cable(Optional inquire length.)