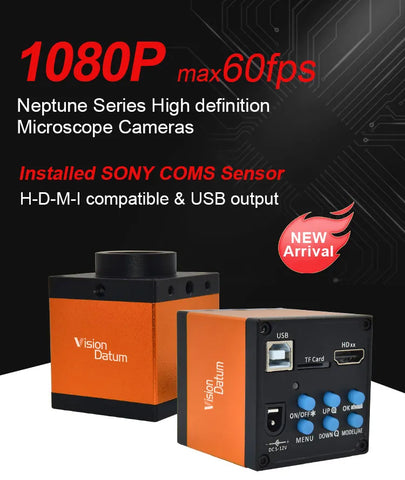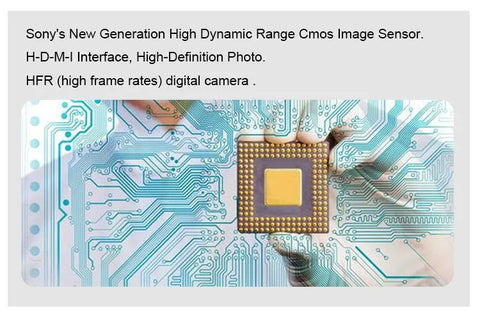 ·Full H-D-M-I compatible 1080P HD Image Display
The microscopic image is transferred in Full HD resolution and without delay to a H-D-M-I
compatible monitor or TV screen.
Camera can capture photo and recording video under H-D-M-I mode.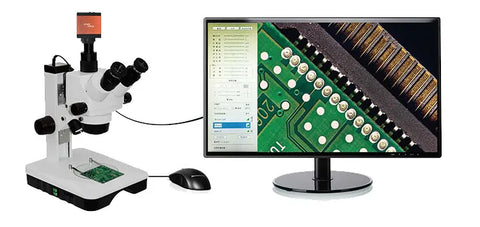 ·Adjust parameter by remote control
Infrared remote control directly controls camera parameters adjustment and
menu display 
function.

·Available with SD Card slot (Some models)
SD card storage time is less than 1S and storage format is BMP.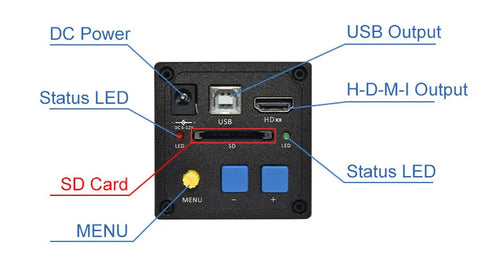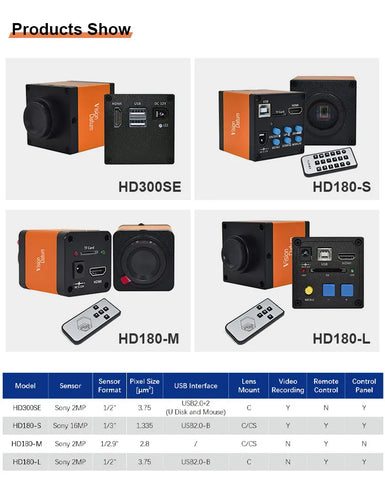 ·Support Manual/Automatic Exposure/One-Key Exposure, Exposure
Compensation Value
Adjustment;
·Support Manual/Automatic White Balance/One-Key White Balance, Red, Green
·Support Image Freezing; ·Support TF Card Storage, Up To 64GB; ·Support Remote Control Operation, Clearer Images Without Shaking When